All images are © Copyright Postal Order Society and the owners.
Queen Elizabeth decimal, automated issues
1st issue, Jonathan Evans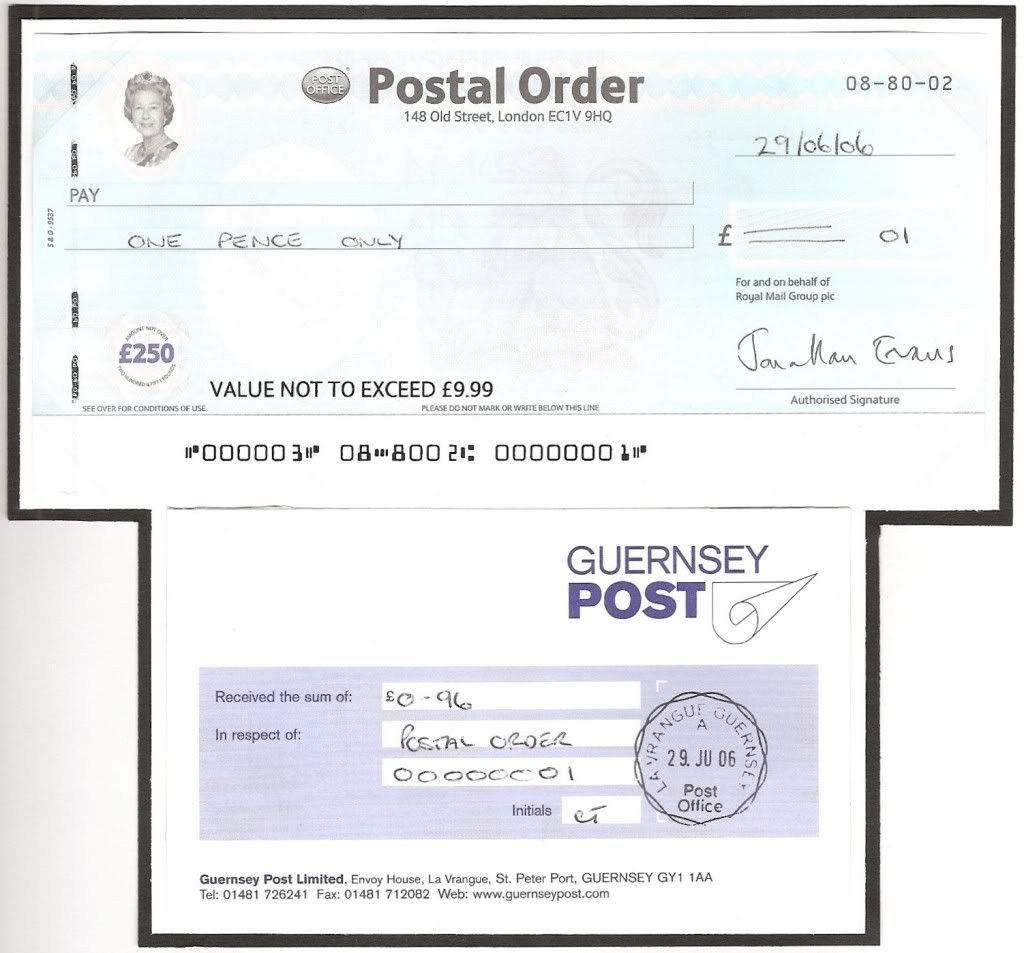 This was issued in Guernsey (000003) on the first day of the automated postal orders. Serial number 00000001. At first the postal orders were all handwritten up to £9.99; values from £10 upwards were pre-printed in the UK with fixed values. This approach was adopted by Guernsey, Jersey, Isle of Man, and the FPOs.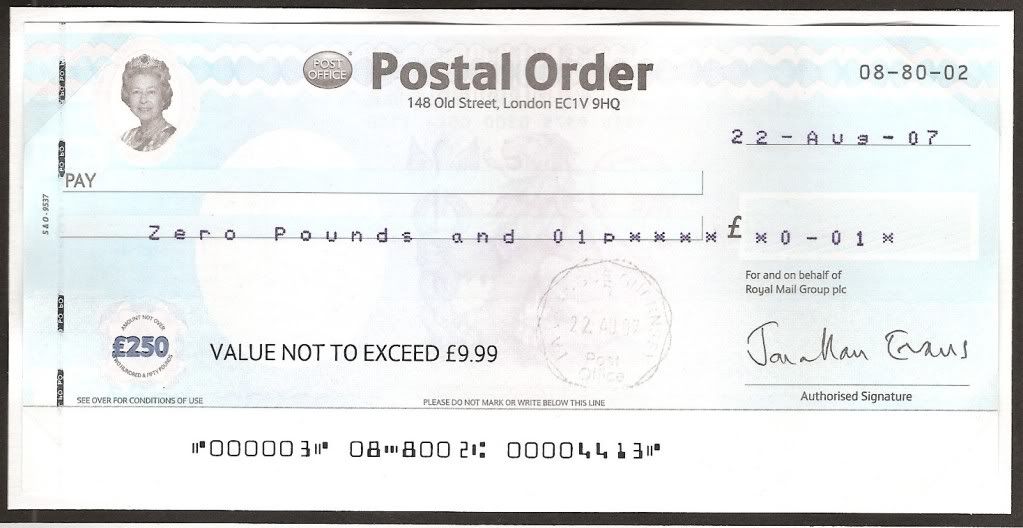 On 22 August 2007 Guernsey started issuing low values (up to £9.99) with machine-printed values instead of handwritten (see above). This was the first machine-printed order used outside mainland UK. FPOs are intending to move (as at 23 Nov 2010) to this approach, but Jersey and Isle of Man still hand-write the low values.



Last update: 23 November 2010

_________________

As the site manager, I welcome any comments and suggestions from members, but cannot (of course) guarantee to implement them all.